Honda Fit GK5 1.5 installation of AnroT turbocharger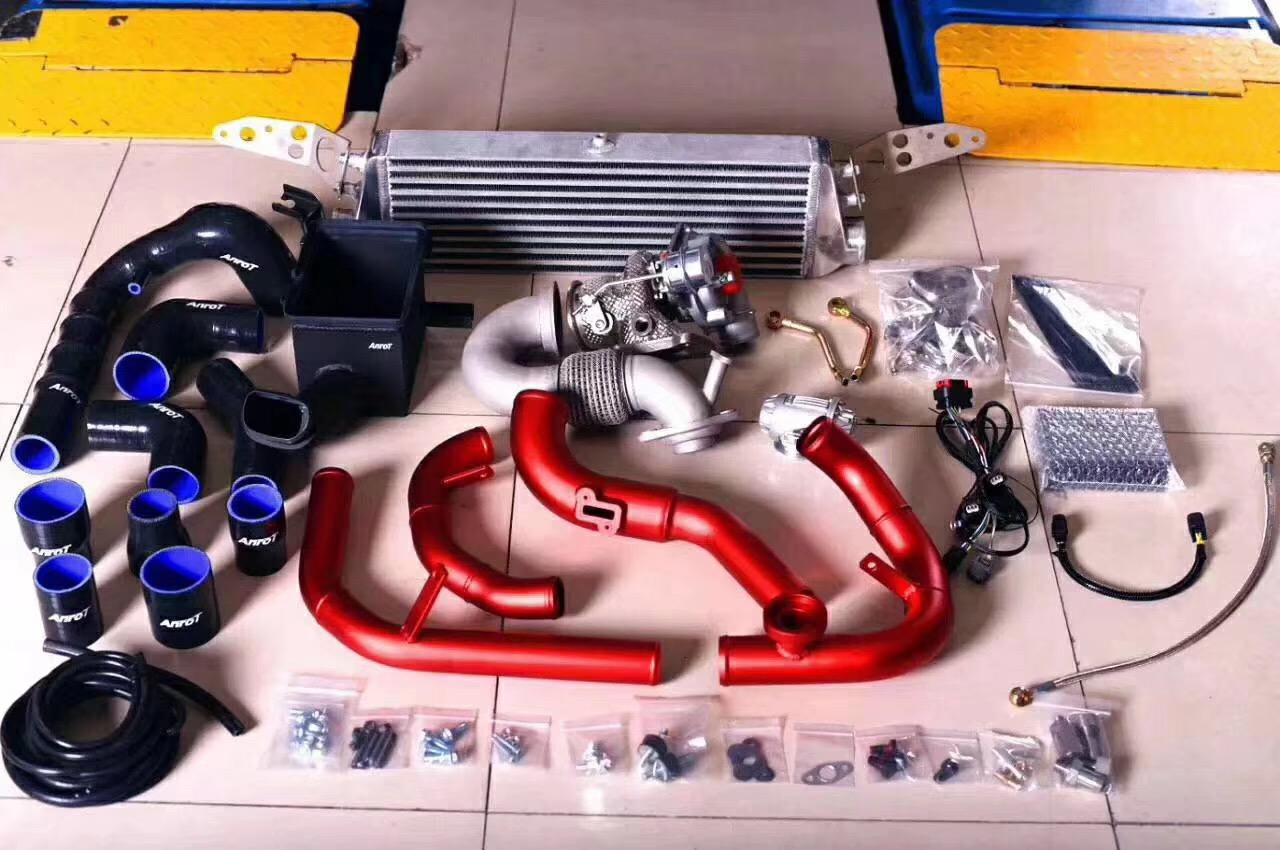 ANROT one-piece turbocharged, exhaust header section, a full set of red intake pipe full set, silicone tube, a full range of, inter-cooled, release valve, turbine inlet pipe high-pressure tubing, turbine back return pipe, turbine inlet pipe, turbine, turbine and tube fittings, inlet valve, ANROT computer and into the plugins computer turn wiring harness, oxygen sensor, special inlet bellows, screw and tee cushion package.
Fit turbocharged suite is currently the only one, for Honda L15B2 special one-piece engine turbocharged suite! The pressurization suite low speed up pressure fast (maximum support 2.0 BAR), is a the most efficient in L15B2 engines, the most stable, the most advanced technology of turbo kit!
*This turbo kits convenient installation, does not destroy the original car layout, realize real state of original mineralization 】 【 after installation!
*special ECU external computer, after years of adjustment, process stability, high efficiency! The whole process simple installation, original plug into, two minutes.

| | | | |
| --- | --- | --- | --- |
| Category | Horsepower(HP) | Torque(NM) | 0-100 |
| Original | 131HP | 155NM | 8.6S |
| Upgraded | 190HP | 260NM | 6.3S |
| Promoted | 59HP | 105NM | 2.3S |